It is the timeless beauty which has been higly demanded in commercial and residential projects for several decades. ADK Marble has its own power since being a quarry owner of this material. It is perfect choice for indoor and outdoor applications. ADK Marble supplies Burdur Classic Beige SCL marble from own quarry in Burdur province.
This material is a classic and well-known product, due to its beautiful design and uniform structure, which makes it a great option for large scale projects. It is the most preferred product of luxury hotel and residential projects.
If you want to create a timeless classic look, this light beige marble with its delicate white veins and spider design, is a great option. It can be used as a main material in many types of different projects, such as floorings, staircases, various surface finishes, decorations as well as countertops for bathrooms and kitchens.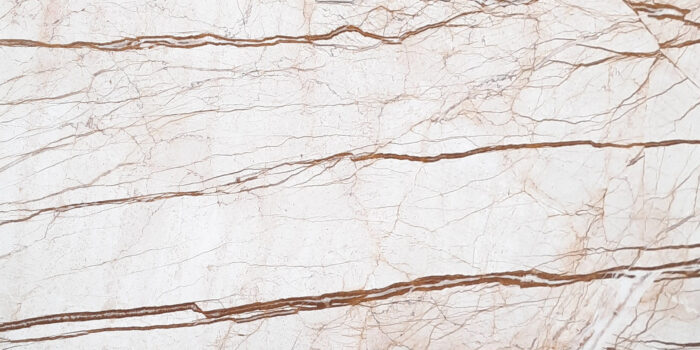 Sofita Beige, which has a cream background and is embellished with brown veins,Thanks to the thickness and depth of the vein structure, has a magnificent aura that will remain for years.
Because of its uniform structure and excellent vein structure, the Sofita Beige marble is a type of marble that is appropriate for wide space applications. Because of its suitable vein structure, it can be used as bookmatched.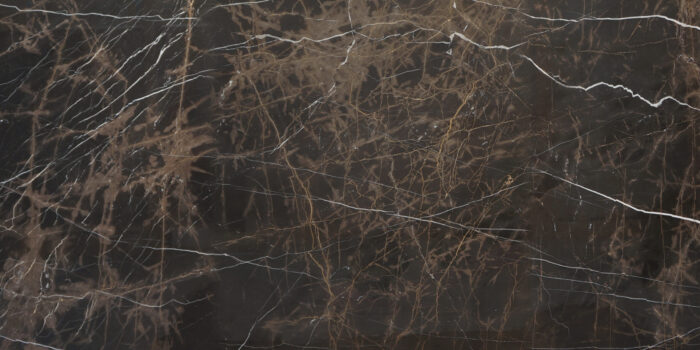 Bruno Perla is an intense brown marble with delicate yet dramatic white veining. In its glossy finish and rich brown color, this material immediately creates an eye-catching appearance to the design.
The veins give an elegant movement and the shades of brown color add warmth, structure and naturalness to your home. Bruno Perla is a special element to be paired with neutral colors to create stunning marble countertops, statement kitchen islands, fireplace surrounds, and wall cladding.
The charm of this bold marble when it comes to the scene of contemporary interior design projects is simply fascinating. With its cloudy brown shades, Narcisse, has a structure that gives it a more luxurious and distinctive impression. Narcisse makes the ideal choice to create a warm, cozy and yet contemporary setting.
Taurus Brown's earthy tones offer endless decorative alternatives from fire places, countertops to wall coverings. The movement and texture created by the brown tones of Taurus Brown continues to be eye-catching.
It brings your interior together with a sense of timeless beauty for lifespan.
Coffee Ameroa has a great warm tone and a dark veiny structure that contrasts with the background. This allows for flexible use with a wide range of combinations. It's excellent for interior wall and floor applications, furniture designs, and other projects.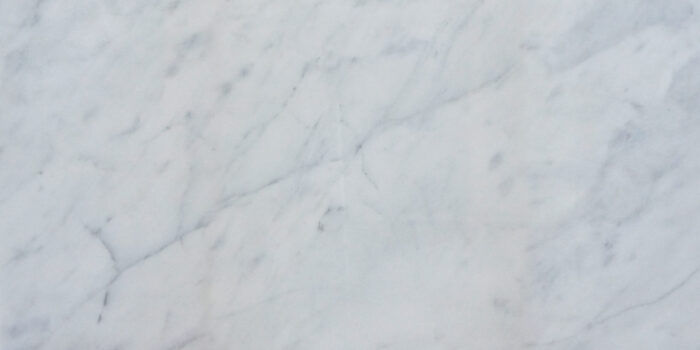 White marble has been considered for many years as the symbol of purity and tranquility in all over the world. It adds a minimalistic and refined aspect to the space. It can be combined with every natural stone perfectly and it can be used everywhere. Mugla White is featuring shades of white and grey that vary depending on the selection.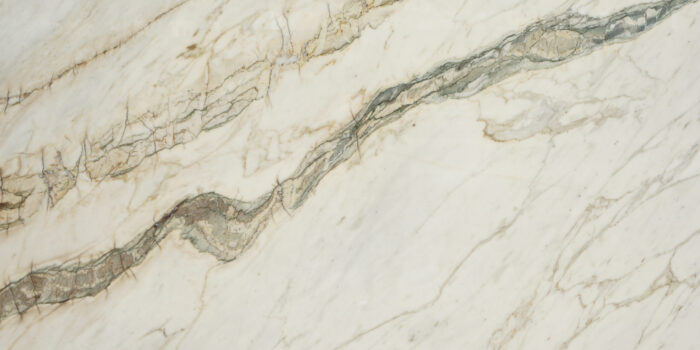 Calacatta Verde's veins of green and grey over its perfectly white surface evokes the calming patterns of clouds moving through the sky, creating a pleasant and surreal atmosphere. This classic color complements every kind of furniture, artwork, and accessories and looks great in any room, from the kitchen to the living room.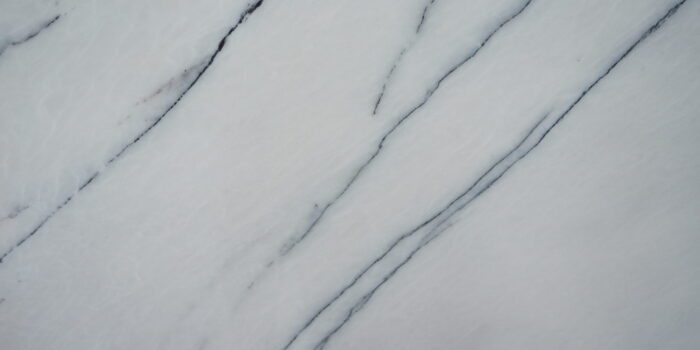 This product can be a stunning addition to any project thanks to its brilliant white surface and distinctive purple veins. New York marble is particularly ideal for countertops, interior walls, floors, monuments, and fountains.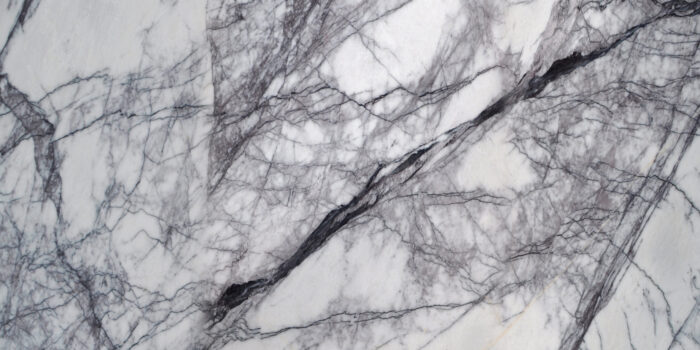 It is doubtless that Lilac is one of the most beautiful white marbles from Turkey.
With its pure white background and its dramatic dark purple veins, Lilac has gained in popularity among top designers and architects who appreciate its clean look and sophistication.
White Dolomite includes the high incidence of Magnesium. Because of that reason it is a precious marble among others. Its pure white color makes places special and creates a remarkably stylish feel. Along with its aesthetic beauty, White Dolomite also provides elegance.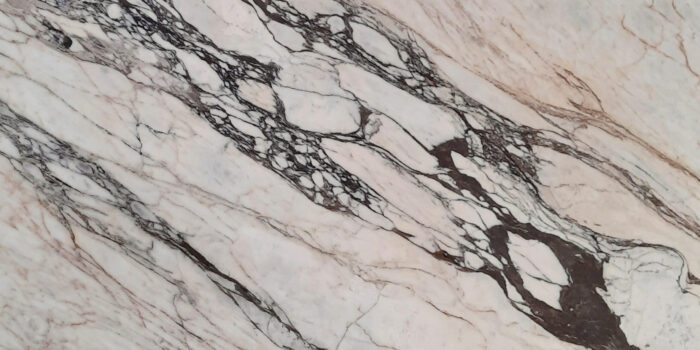 The veins that create delightful shapes in various shades of grey on a background of white crystalline make Arabescato marble special. With Arabescato Corchia, the veins create more dramatic and varied purple and grey movement patterns that give the marble a recognizable, distinctive pattern..Arabescato Corchia is the point where elegance meet stylish kitchens, baths, floors and walls.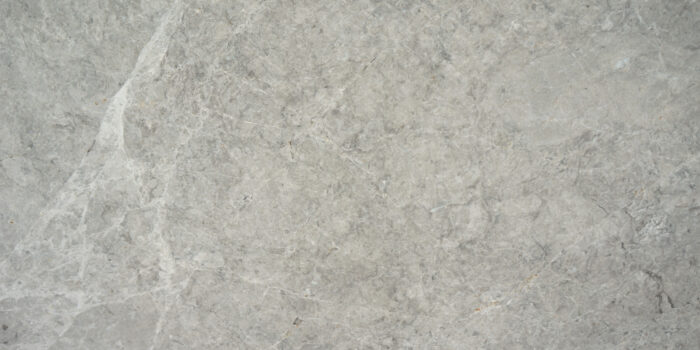 Grey is a perfect choice for neutral palette lovers because it can be matched with many colors easily.
Modern and Minimalist. Tundra Grey marble reflects sophistication and good taste. Its neutral color makes it very suitable for interior coverings, floors, benches and same facades.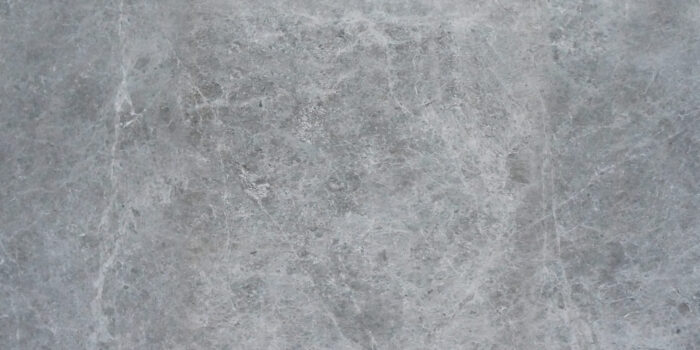 Tundra Blue is a trending material with its grey and blue shades in it. From the design ideas to the latest architectural projects, grey expresses both sophistication and grace.
Its timeless beauty and neutrality work perfectly with other marble colors which makes them unique for your projects.
Experience the exquisite beauty of the Fior Di Bosco.
Simple yet elegant, Fior di Bosco features a gray background and hues of brown, cream, and white that come together to create an earthy and rustic atmosphere. This luxurious marble would be a perfect choice for any kitchen countertop, feature wall, or fireplace. Experience a one-of-a-kind look with this unique marble.
Bring the wonder of midnight with the Ice Blue Marble.
Ice Blue Marble is a dark blue, black, and smoke-colored, light grey-veined marble with an ice tone. When looking at Ice Blue Marble, you can see cracked glaciers, harsh waves, and a lightning sky. Ice Blue is a very durable, and aesthetically stunning stone. Ice Blue, which has gained worldwide popularity over the past few years, is characterized by a blue-grey background and a web of light gray veins, resembling precisely a sheet of ice full of cracks.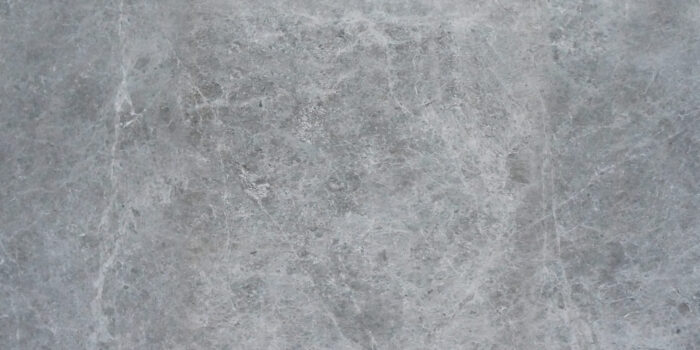 Modern in design, Silver Ash adding a raw and natural textures to any spaces.
Silver Ash is exceptionally durable and versatile natural stone. It evokes a sense of permanent beauty and style, and has endless applications both indoors and outdoors.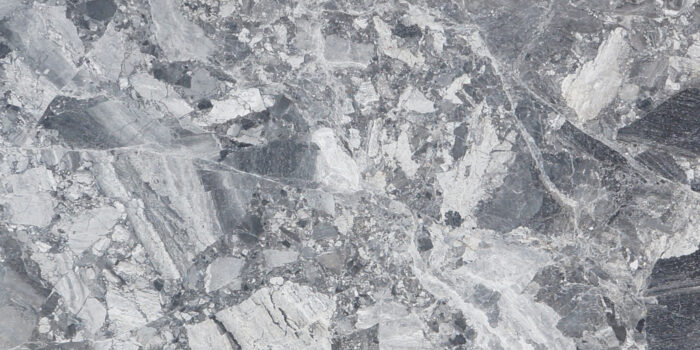 This grey will pair with just about anything, making it the perfect shade to add to any space that needs a touch of modern. Featuring a nice patchy structure on its light gray background.
Silver Breccia leaves its mark on any decorative concept.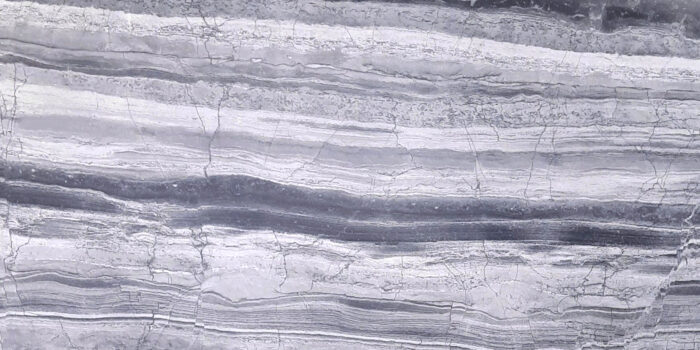 This stylish grey marble with cool blue undertones always gives a distinguished appearance, no matter how it is used. It is aesthetically calming while still maintaining a very high level of sophistication.
The veins lined in light and dark gray are almost a symbol of the dynamism in nature. Whether on floors or walls, its usage will be neutrally stylish. No matter how it is used, this elegant grey marble with cool blue undertones always presents a distinguished appearance.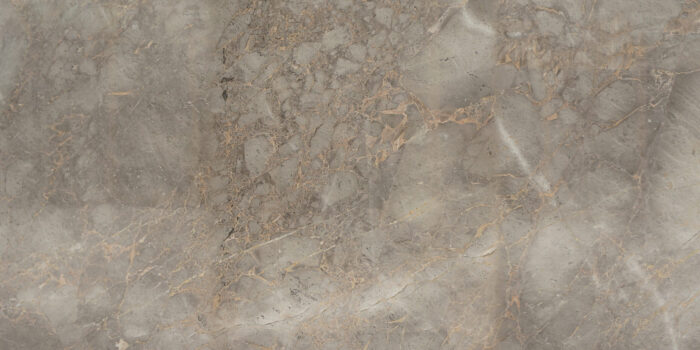 Camelot Grey's charm and uniqueness are provided by luminous white veins and tiny gold sparkles. It radiates elegance and goes well with many colors thanks to its earthy tones. It has a unique structure and natural beauty.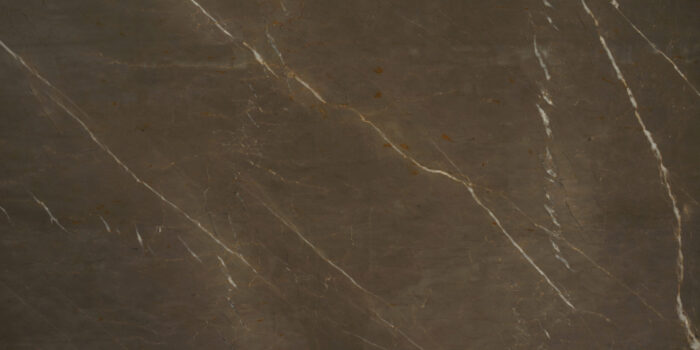 Emotion Grey is another outstanding trend material from our grey palette. It features a smoky gray and khaki colored tone with soft shadowy white veining. Modern and sophisticated, this distinctive material is without doubt a prestigious material in the interior design world. This stone lends any design a peaceful aura and an obvious, organic appearance.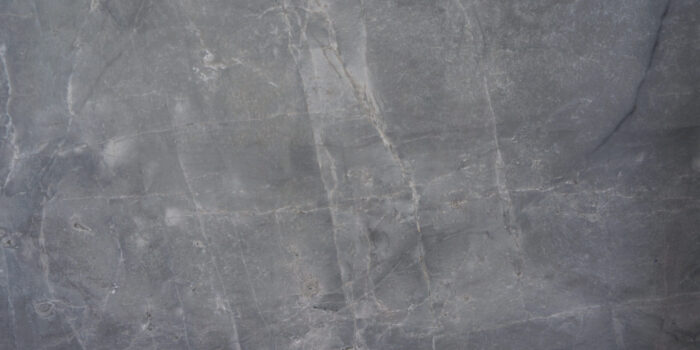 The name ``Ocean Dark Blue`` refers to the color's deep, alluring, and enigmatic presence in addition to its calm and cozy appearance. For opulent and dynamic spaces, it is consistently a stylish option.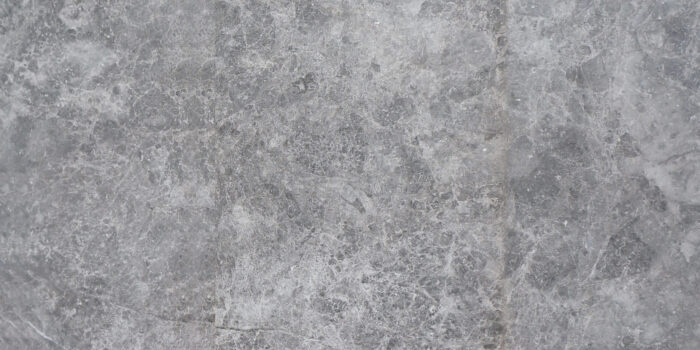 Portsea Grey's warm grey tones of this natural stone combine wonderfully with both classic and modern designs. A remarkable marble choice for modern bathrooms, kitchens and more. Homogeneous distribution of grey tones shows glamour and depth in itself. Its unique structure gives the opportunity to apply to desired projects like kitchens, countertops and extensive areas.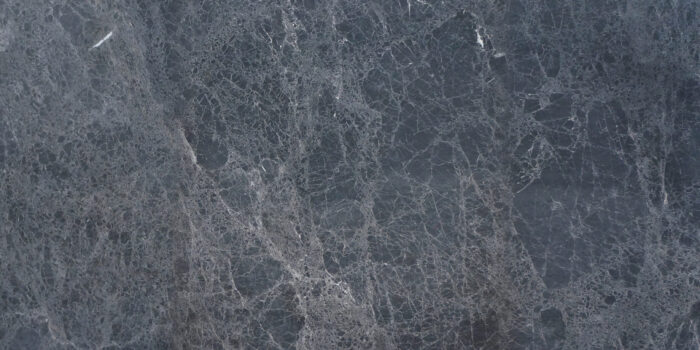 Storm Grey, with its polished and honed surface suggest naturally stunning property for all places. Light grey veins add a fanciful fabulous view and give lots of usage options like flooring and wall applications.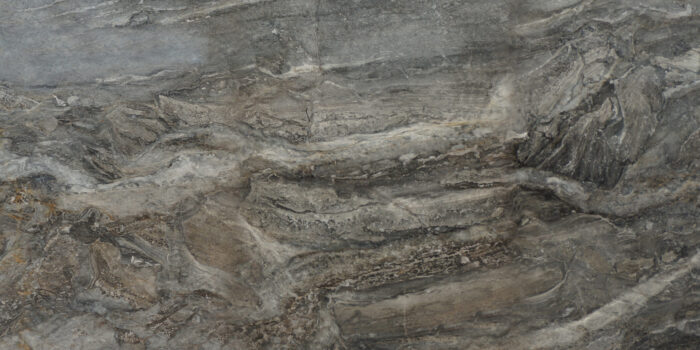 This grey marble's abundance of brownish veins and smoky, milky tones attract you into the a noble atmosphere.The color harmony of Cascata Grey also special veins and beautiful color have caused many architects to use this marble in special places of buildings to create a unique space with it.
Grey Cristalino shows us the perfect combination of tones of grey Grey Cristalino demonstrates the perfect combination of grayscale tones. The dark grey vein in the middle of the marble looks great for bookmatched usage. The tone of Grey Cristalino combines with all colors easily anywhere. Its fabulous structure is a good choice for both interior and exterior designs.
Silver Motto's neutral color provides a strong, confident ambiance that expands the space and provides spaciousness.
Silver Motto has become one of the leading choices for anyone who wants a prestigious look with its homogeneous design and light gray background color.
Golden Grey Marble is a kind of grey marble quarried in Turkey.
It gets its name ``Golden`` from the yellow crystals in the appearance of gold dust sprinkled inside. Thanks to this structure, Golden Grey adorns the buildings with luxurious and noble aura. It adds a touch of sophistication to your interiors with this abstruse marble. The Golden Grey Marble is an exquisite stone that your visitors will undoubtedly notice.
Dove Grey is a stain and water proof marble with a deep grey background that evolves into lighter and darker tones of grey. That is suggested for a variety of indoor designs such as wall cladding and countertops. The white, thick veins on Grey colored background look stunning.
Who wants to desire modern luxury with Dove Grey Marble on their property?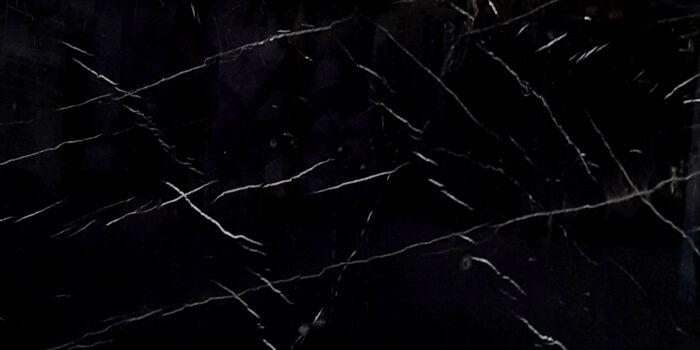 Alexandrette Black's gorgeous white and gold veins and intense black background give you a noble and magnificent feel. Anyone looking for a breathtaking and sumptuous masterpiece will find that elegance in this natural stone. It can be used for flooring, bookmatched wall coverings and especially for luxury fireplace...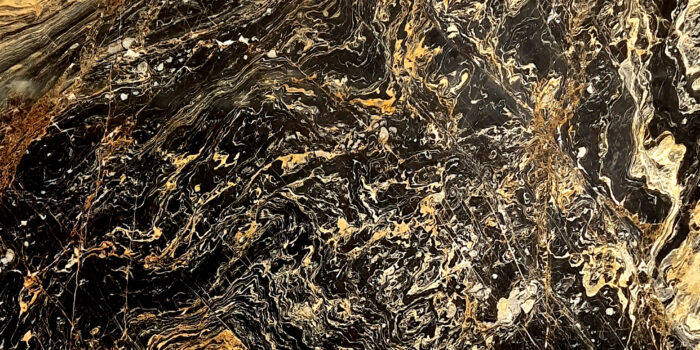 This marble is stunning as a work of art or as a decorative centerpiece for your interiors because of its deep black background and elegant, dynamic golden veins.
The leathered-finish application on Nero Picasso made by ADK Marble is the ideal solution for anyone looking for a stunning and eye-catching masterpiece. The matte surface of this new product is attracting more attention because it enhances the stone's natural colors.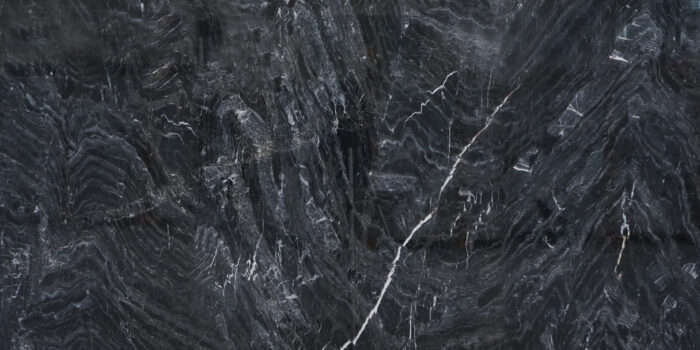 Fusion Black captivates you with its enigmatic beauty. It's a great choice to add a magical touch to your designs.This black marble makes you get lost in its mysterious beauty. The leather finish application on Black Fusion made by ADK Marble is the perfect solution for anyone looking for a stunning and noble masterpiece.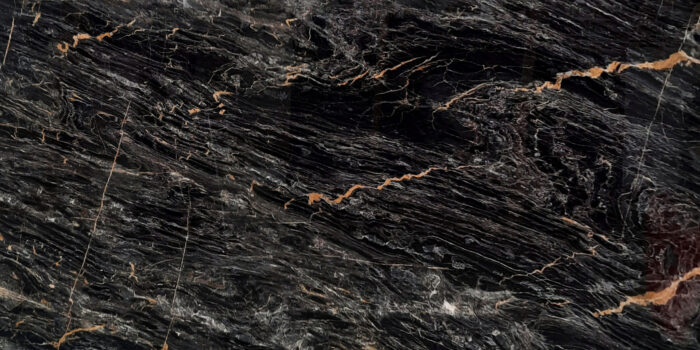 The Fusion Black Gold selection has gold veins. You can become lost in the mystic beauty of this black marble with its gold veins that stand out from all shades, it lends a distinctive atmosphere to both traditional projects and more contemporary ones.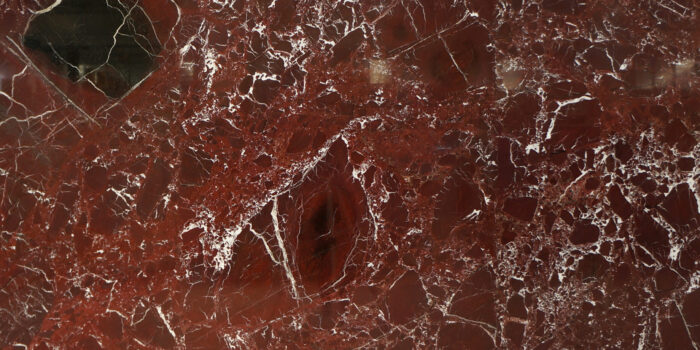 It is a unique dark red marble from Turkey. Rosso Levanto comes with dramatic white veins, giving an elegant look at interior designs. This provocative and intense material leaves no one unimpressed! Rosso Levanto is the perfect choice for you if you like burgundy color. It is the ideal stone for decorative use because of its striking cherry tones that Rosso Levanto has used for years.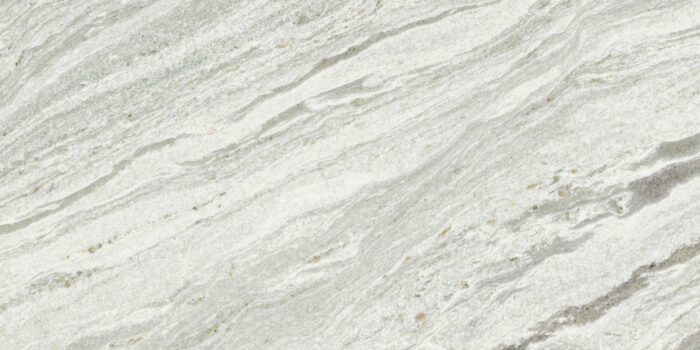 Aqua Green's admirable light green veins add an eye-catching beauty to your places. Aqua Green gives the light and feeling of widen of the space, that is why many designers give preference to this marble. This gorgeous marble contributes a sophisticated touch to countertops, kitchens, bathrooms and more.
Verde Levanto marble is a premium quality natural stone, it features a rich and luxurious deep green color, accented with contrasting white veins that create a mesmerizing pattern across the surface of the stone. This unique and eye-catching aesthetic makes it a popular choice for a wide range of design applications.
Verde Levanto marble is also highly resistant to scratches, heat, and other types of wear and tear, making it a practical and long-lasting choice for any space. Overall, it is an exquisite material that is sure to enhance the beauty and elegance of any design project.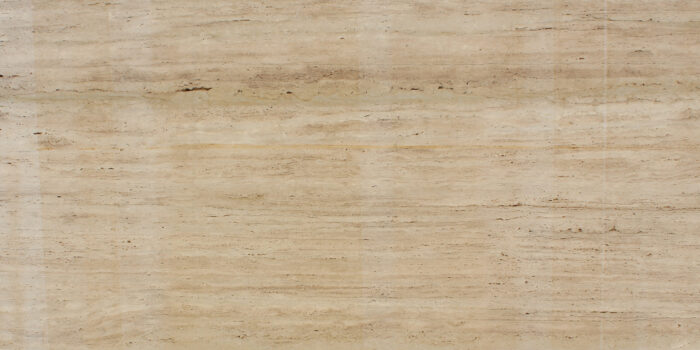 Travertine has been used for centuries to build gorgeous architectural wonders that have stood the test of time. Extremely durable and featuring rich, warm and earthy tones. Travertine has a rustic and sophisticated elegance with its creamy color.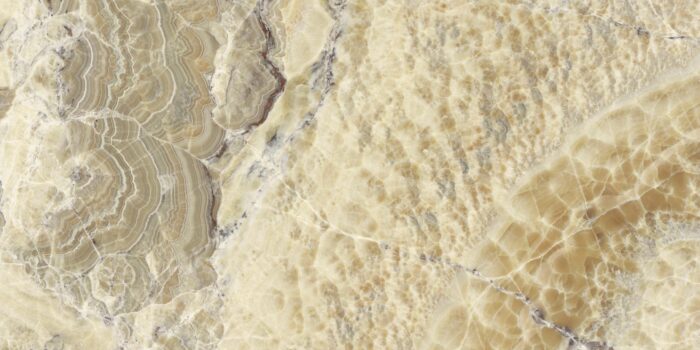 Yellow Onyx reflects the lights of different shades of gold. One of the best types of natural stone is yellow onyx.
A delicate yellow color that provides as the ideal backdrop for both modern and more classic designs.This onyx is suitable for interior furnishings of luxury settings. Yellow Onyx is available in slabs and also it can be produced for made-to-measure creations.
Let the show begin!
Tiger Onyx has a kind of yellow, beige, white, maroon colored bands which resembles somewhere linke tiger skin. So, it is unique and can create a sensational effect everywhere. Being transparent is also suitable for using it with backlight. Countertop, stairway, feature walls, onyx lamps, backlit bar counter applications.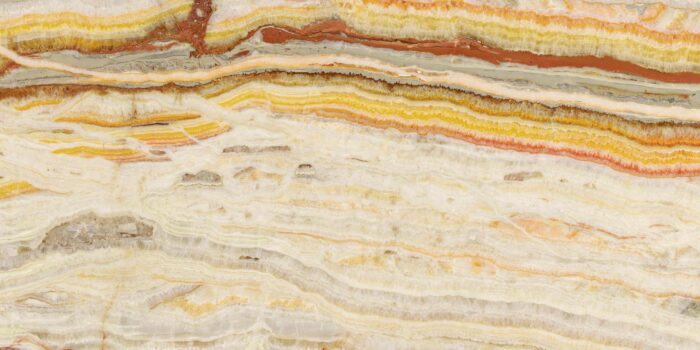 A splash of colors for luxury lovers. This multi-colored stone creates a stunning aesthetic to any interior. It's called Rainbow because it features intense layers of gold, ivory, red, brown and orange veins, giving this material a rich and dazzling character that leaves no one indifferent. When backlit, the color of this stone creates an immense impact.
Create a sweet ambiance in your home with Honey Onyx!
As you understand from its name, it reflects the tones of honey. This is the most adorable marble that can be used by backlights. This is a feature of the Honey Onyx that can cause to be the focus of the place. It is widely used in wall coverings and counters.
A unique harmony of earthy and grey tones. This colorful onyx contains a variety of brown shades. Gravel Onyx is an excellent choice for exterior and interior applications such as furniture surfaces, walls, and floors. Gravel Onyx creates an atmosphere of consonance that will last for years.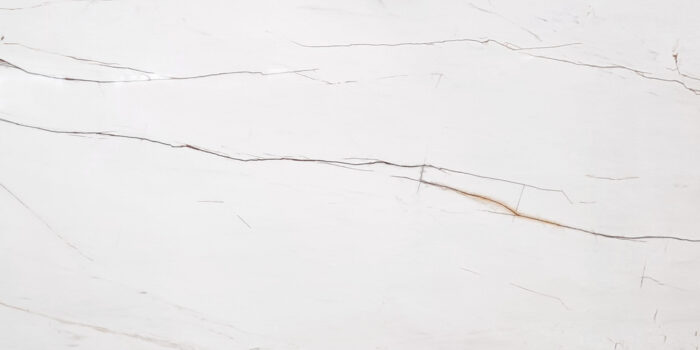 It's one of the luxuries of white dolomite with red veins. An amazing and flawless white backdrop with fine veins of reddish tones certainly add a distinct look to this stone. The best option for someone who wishes to maintain a sense of luxury.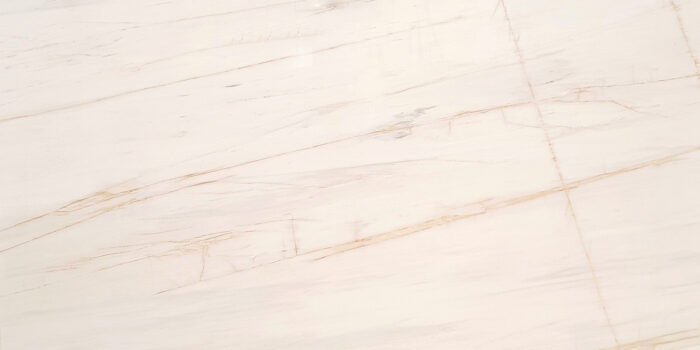 Golden Spider, which is a kind of dolomite has enigmatical thin, gold veins like spiders on pure white ground and differentiate from marble due to its solid structure. The gold and orangish veins of this dolomite offer projects a stunning, visually textural surface through its mixture of colour and form. It makes desirable appearance for exterior-interior wall and floor application, countertops and more.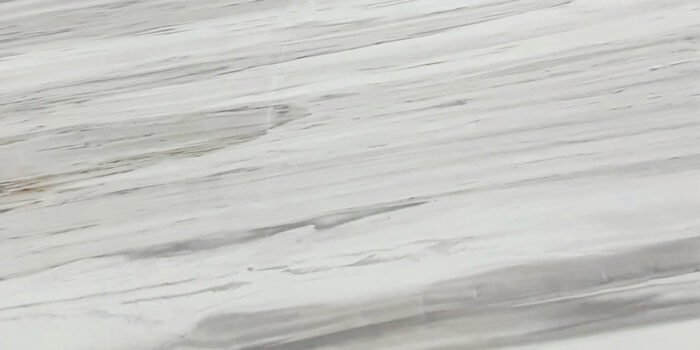 Grigio Dolomite is distinguished from marble its strong structure, white ground and diagonal grey veins. Although it is mostly used in interior designs, the possible usage options of this marble are endless.Grigio Dolomite brings you elegance as well as its natural beauty.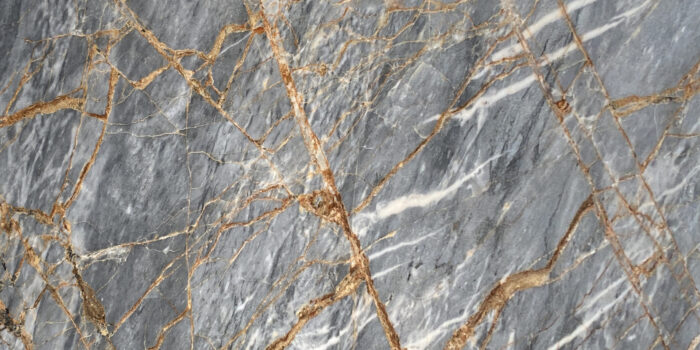 Blue Lagoon has extraordinary gold veins on a grey background. The designs are highlighted by the extensive, moving gold veins.
The purity and uniqueness of your spaces are enhanced by the bookmatched application of this marble, especially on wall coverings.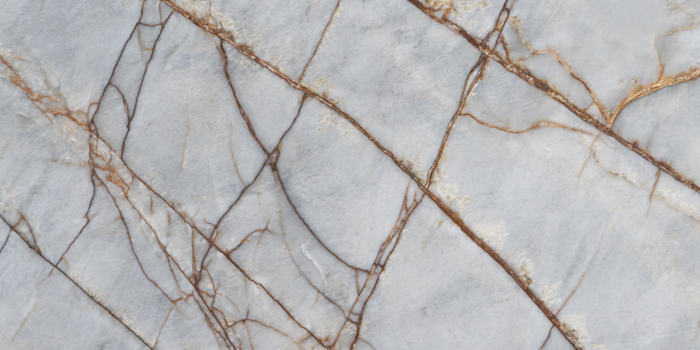 Deep River Marble Natural Stone is the perfect choice for you to make the ultimate statement in style.
Striking blue-grey hues and copper-esque veins. This unique product is perfect for those looking for something truly different and is absolutely stunning. It's a great choice for cladding, flooring, furniture, and more. If you're looking for a high-quality, bold, and unique product.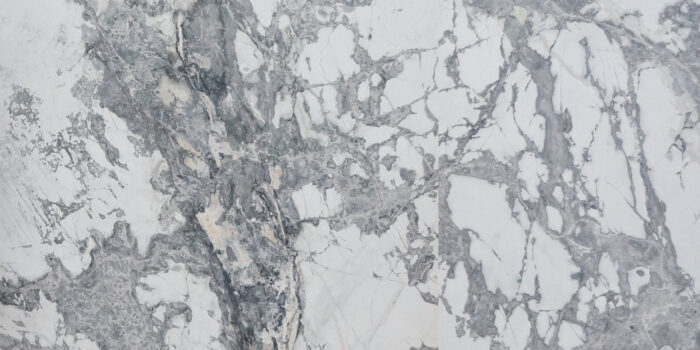 This unique color is called in three different names in different continents in the world; Invisible Grey, Iceberg and Cote D'Azur.
This is definitely one of the most elegant materials for premium and exclusive architecturally designed projects. This magnificent marble brings to mind wide-open frozen sensations with its bluish-white background, marked with frosty and intense grey veins. It is the perfect choice to create stunning waterfall designed islands and backsplashes in kitchens…
For those who love "OUT-OF-THE-ORDINARY!"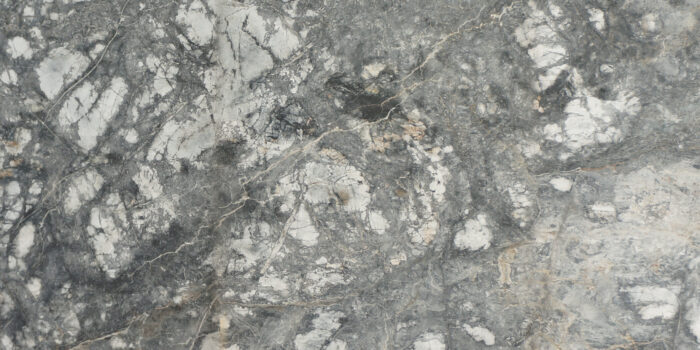 Bluetta can draw attention to your opulent and elegant projects thanks to its vibrant deep blue color.
With white and deep blue highlights, the stunning Bluetta surface is a chilly combination of blue and grey. Bluetta's perfectly create a glittering atmosphere in your place. It can perfectly create a glamorous extravagance aspect for the bathrooms, countertops and walls.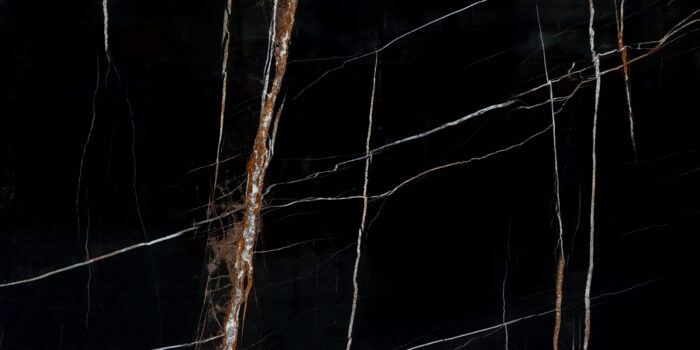 It is a gorgeous black marble with veins that cross diagonally and horizontally it in white and gold. The impressive and magnificent appearance is a result of the deep black color's resemblance to a night sky. Upon first sight, this amazing natural stone captures the hearts of many people.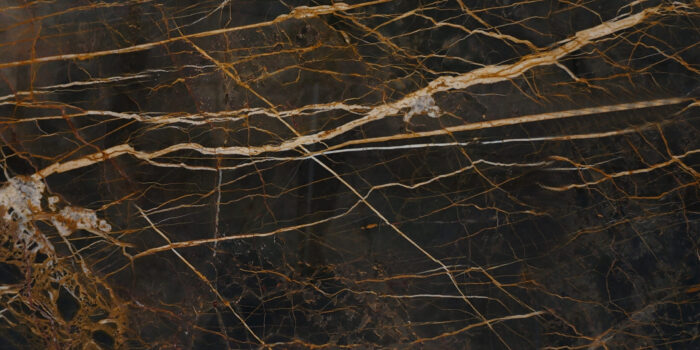 This natural stone shows a magnificent contrast between its brown background and intense orange veins reminding us of flash lightening in the dark night. Port Laurent's structure, which expresses energy, luxury and difference, is perfect for countertops and bookmatched wall coverings.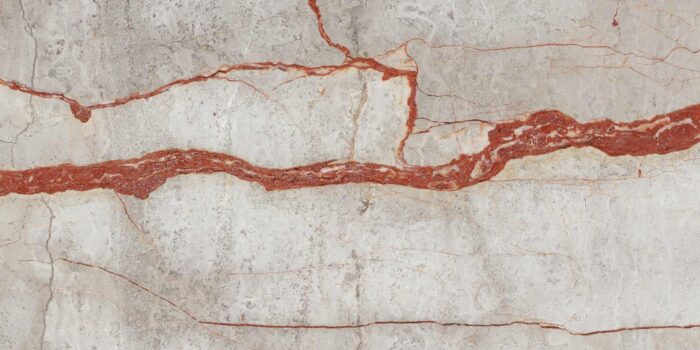 Nobody can stand out against timeless, enduring and luxurious beauty of this marble! Its grey surface and reddish veins bring out a sense of charming tranquility and it adds magnificent beauty, most specially for fireplaces and wall coverings.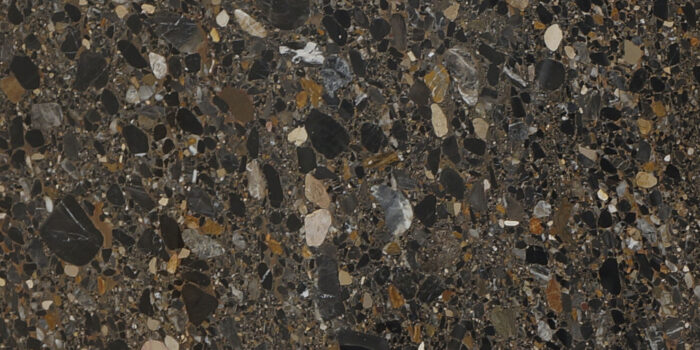 Ceppo Breccia is a natural stone that has a monogenic structure. Breccia represents the allure of natural stone and provides a sophisticated answer for contemporary spaces. Leather finish application looks fantastic on it. It is widely used in kitchen countertops, gardens, urban decorations and more.
⚠️Color Disclaimer
The product colors may differ from their original colors. This is due to your monitor calibration settings, the place from where the photo was taken, and the light in your environment.